Angkor Destination Travel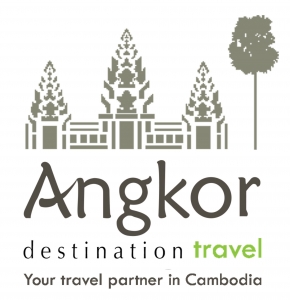 Angkor Destination, ''Your Travel Partner in Cambodia'', is an inbound tour operator, offers specialised travel services for family and couple individual traveler, honeymoon and wedding arrangements, custom tailored make for cultural and educational tours, group and incentives. Whatever our customers have in mind, Angkor Destination team will do their best to offer a unique experience.

Angkor Destination welcomes its visitors to Cambodia with open heart, and sharing the warmth & comfort hospitality to this enchanting land, "the home to ancient temples, dense forests, glorious beaches and a captivating culture and history. Its blend of delightful people, delicious cuisine and historical treasures makes the Kingdom a captivating destination."

Angkor Destination ensures a very smooth operation all over Cambodia and its neighboring countries.

ADT's main focuses:
– To become a sustainable ''Travel Service Company'' providing the highest service possible at an affordable price as well as assisting customers and guests to obtain a workable itinerary involving a local and authentic experience.
– Assisting in the awareness towards tourism in Cambodia through promoting this amazing culture to the world.
– Helping the local community in supporting young, poor students who wish to continue their education while studying at a university and create jobs for locals within the tourism-related sectors, and benefiting the community.
Country : Cambodia