INDONESIA IMPRESSION TOUR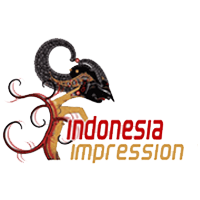 Indonesia Impression is Indonesia Tour Operator backed by state-of-the-art infrastructure and our team of experts work tirelessly to create vibrant Indonesia travel experiences for our clients. We offer a unique list of Indonesia travel and tours like single tours, Papua festive tours, Ubud bicycle tours, indulgence/luxury tours, incentive tours, educational trips, Bali cultural tours, Komodo adventure tours, Java heritage tours and many more tailor-made creations for all kinds of travelers. We have an extensive network and alliance strategically located across Indonesia and other Asia countries destination ; Singapore, Vietnam, Cambodia, Thailand and India .We are a team of professional, dedicated, qualified, goal-driven amalgamation of excellent minds, fine work, ethics and integrity.

Indonesia Impression is Indonesia Tour Operator and Asia travel management company since 1997 that offers unlimited travel options to explore Indonesia and Asia .
Country : Indonesia