Observatorio Chakana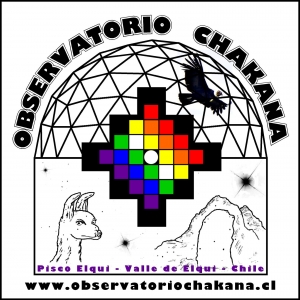 Observatorio Chakana is an andean astronomical observatory for tourists.
We offer you an unforgettable experience in the most beautifull skies of the world.
Located at 1.270 m altitude, with a very wide angle of view between the mountains.
Two big telescopes to stargaze during 90 minutes in the Elqui Valley, Chile, next to the most important and huge astrophysicist investigation telescopes of the world.
The guide speaks spanish, english & french and his doing this from 2001.
Country : Chile