PersiaWonders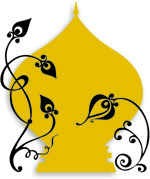 In the image of Shéhérazade, the agency 1001 Nuits Voyages is there to tell, to make love and to discover Persia to all those that the Orient, its landscapes, its peoples, its architecture and its arts interest.
We created this agency to organize the trips we would have always liked to make ourselves. And as a house decorated, we have enriched them with concerts of music, lectures by university professors, meals in traditional houses, visits to places unpublished and little frequented, surprises.
We also like to be worthy of the tradition of hospitality of our country, responding to the desires and passions of the travelers. We are already looking forward to having tea with you in the shade of the Persian gardens, to walk with you in the millennia of history of our country, or simply to share with you the taste of culture and travel.
We are also organizers of cultural tours in Central Asia and Asia Minor such as: Uzbekistan, Turkmenistan, Armenia and Georgia.
We are a francophone/English agency and can answer you every day, saves on Friday.Thank you in advance for your interest in this Persian introduction, we are at your disposal for any further information.
Country : Iran (Islamic Republic of)