Safari Solutions Limited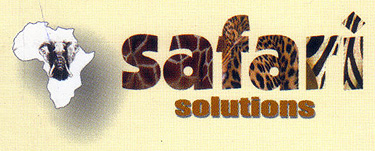 Established in 2005, Safari Solutions envisions to provide the adventurous Global Traveller and Tourists to Tanzania a complete travel solution. The Safari Team, in ensuring that service is always focused and exclusive, aims to make the "Family Holiday" more comfortable, more exciting, more memorable.
We want to be different; this has been our most outstanding quality. This trait segregates us from the rest of the competition. We are aggressive, intense & passionate about our business. We lend a critical ear to understanding the changing profile of today's traveller, thereby leaving our clients with an exciting, fun-packed and memorable itinerary toured within a short time span.
Safari Solutions believes in guiding the traveler with an 'all Inclusive' price point, and not mislead a client with an eyewash of a published low price with all others as optional. All our Safaris are all inclusive from home to home or Airport to Airport.
We believe that cheap is ultimately more expensive and there can be no compromises on a well-tailored all-inclusive holiday. Safari Solutions believes in giving true value for money. A good product speaks for itself!
So hop onto our Safari and experience what others just dream of!
Country : Tanzania United Republic of