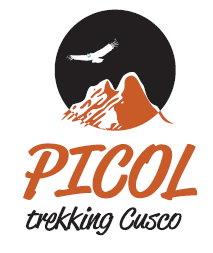 Trekking Picol is an specialized company that was created to offer quality services to tourists and explore new trekking spots in and around Cusco.
Our team is made up of professionals from several branches of the tourism industry, with years of experience of mountaineering in the Andes and elsewhere.
We offer a different type of tourist activity: with an integrating and educational focus on nature, cultural and social aspects, showing respect and responsibility towards the natural areas we visit.
We tailor make the excursions according to your requirements such as time, budget and physical strength, offering personalized cultural tours as well as hikes, ensuring you receive a service that fits your needs.
We stand out from the rest at offering exclusive destinations off the beaten track. We have full-day, half-day excursions, acclimatization hikes, snow-capped mountain hikes and tailor made treks.
Trekking Picol es una empresa especializada en brindar servicios turísticos de calidad con la puesta en marcha de nuevos destinos de aventura en Cusco.
​Nuestro equipo lo forman profesionales de diversas ramas del turismo, con larga experiencia en actividades de montaña en Andes y otras regiones.
Ofrecemos una forma distinta de hacer turismo, con un enfoque integrador y educativo en lo natural, cultural y social manteniendo el respeto y la responsabilidad con el medio ambiente donde se realizan las actividades.
Diseñamos las excursiones según sus requerimientos de tiempo, económicos y físicos, ofreciendo servicios de guiado personalizado, con visitas culturales y de aventura con la confianza de recibir un servicio adecuado a sus exigencias.
Nos diferenciamos del resto al ofrecerte destinos exclusivos, no convencionales y de nueva aparición en Cusco. Ofrecemos Full days, rutas de medio día, caminatas de aclimatación, ascensiones a nevados y treks especializados a tu medida.
Country : Peru