Nematolah Nemati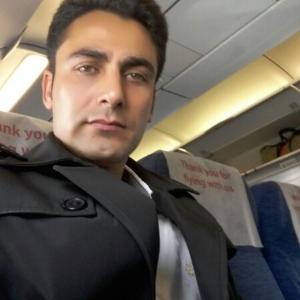 I'm a tourist guide , English teacher, BA degree in Language teaching and Learning, My French is not stylish but I love French.Travelling to nomadic areas, J' adore la nature.
It's my honor to take you on a tour in my wonderful country with an ancient and rich culture.We'll have Cultural and Nature tours.
My desires: Watching western movies and NBA,I play Volleyball, Football, basketball, Chess and also table tennis.
I recommend you to visit Iran, travelling is the best way to know people.Do not judge the people by the appearance and by the news.Watch them, live with them feel them and then....

You'll enjoy if you join me.
Pays : Iran (Islamic Republic of)
Langues : English, French, Persian
Téléphone : 989189550727 / 989189550727