RALAITIANY Jean Narcisse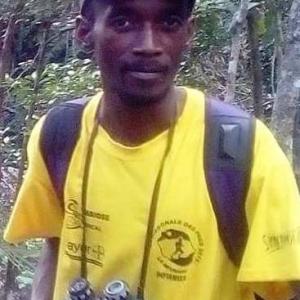 Narcisse Tours Discovery" is a sole proprietorship created and managed by the experienced tourist guide called RALAITIANY Jean Narcisse,discover tour guide of the bird,lemur,adventure... who works closely with many operators in the tourism sector, as in Madagascar and abroad .
Narcisse has over 19 years experience in tourism. More than 400 tourists from different nationalities (English, German, French, Italian, Dutch, researchers, etc..) From the 4 corners of the world have been guided by a pleasant and with entire satisfaction.
Country : Madagascar
Cities: Taolagnaro
Languages : English, French
Phone : 0320799150 / +261342162452