Nobledreamsbhutan.com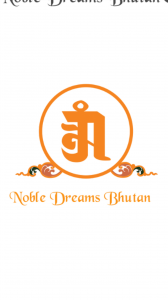 Noble Dreams Bhutan is a tour company registered with the Tourism Council of Bhutan. Here you are received and serves as the Guest of Nobledreamsbhutan and not as a tourist.
You will find yourself as a family member here. There are so many travel agent registered with TCB but Nobledreamsbhutan.com is so different from others, the reasons are I ( myself) Kencho Sorjee has been as Guide for both cultural and trekking from 1997-2006 right after the Tourism was privatized by the Government, and then established the company with the demand of many old clients and friends. I still lead the group and guest by myself as it's my passion and wanted to serve my guest at the fullest and see all.
My guides are well trained in both cultural and trekking ,I choose my guides and also give them training by my self. Having been in this field for a long time I know what would my guest like to see in Bhutan after paying a huge traffic per day .
Till now ( finger crossed) we didn't have any complaints rather lots of recommendations and good wishes.
Nobledreamsbhutan is veryfaithful and have lots of respect to your ideas and recommendations.
Here you can make and choose any itinerary as a you wish: www.nobledreamsbhutan.com
Special tours to Sikkim is also arranged from here .
Kraj : Bhutan