INDIVIDUAL TOUR AND TRAVEL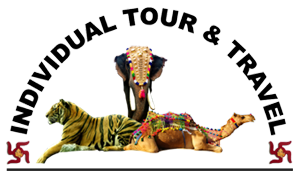 We are one of the largest travel and tour operators in India providing a host of unparalleled travel related services & attractive packages for inbound and outbound tourist traffic.
Individual Tour & Travel is recognized and well established as a travel agent and tour operator in located in the heart of Jaipur, India. We have a team of professionally qualified travel specialists. We offer both inbound and outbound tours covering all the popular travel destinations in Rajasthan and North India Popular destinations.

A one-stop travel company. We also provide to our munificent clients, a comprehensive range of travel services such as Car Rental & Hotel Recommendation. Over the years we have established our-self as a professional, service oriented and cost effective Travel Management Company for our business associates. We have the expertise to provide the quality with effective cost controls over a complex range of Travel Related Services, to ensure that your travel related expenditure budget is well managed.
Країна : India