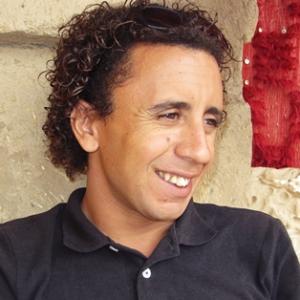 Mountain and desert Tour guide certified. It is with pleasure that I can help you to discover the various regions of Morocco as you require. Marrakech Desert Tours, 4WD offroad in the deep south of Morocco. I can accompany you in recreational activities: Tours, Trips, day trips, city guided tour, hotel or Riad accommodations at your convenience. The time to explain on the various customs of the country in both French, Spanish and English.
A trip in the wilderness is managed in two realities, see and live. Guiding you from city to city, from village to village, you will have the opportunity to see the different colors of natural and architectural landscapes from the deep south of Morocco. The ramparts and ksars casbahs and nomadic camps. The mountains, gorges, palm groves, valleys and sand dunes. Your journeys in Marrakech could be immortalized in a large number of photos taken.
Guide de montagne et désert attesté par le C.F.A.M.M. Centre de formation aux métiers de montagnes reconnu par l'etat, c'est avec plaisir que je vous ferai découvrir les différentes régions du maroc que je connais bien et auxquelles je suis particuliérement attaché, étant né dans la région du haut-atlas central je vous accompagnerai dans des activités ludiques ou sportives a votre convenance et nous aurons le loisir d'echanger en français, en anglais ou en espagnol , sur les coutumes du pays nous vous proposons un tourisme solidaire, véritables créateurs d'événementiel humain, nous privilégions les rencontres avec les familles, dans le respect de la culture et des traditions de ces populations locales vivant au coeur de cette nature somptueuse et arbue, qui vous enchantera, le temps d'un voyage.
Країна : Morocco
Міста: Meknes, Merzouga, Chefchaouen, Fes, Kalaat M'Gouna, Bin El Ouidane, Mhamid, Zaouiat Ahansal, Imilchil, Zagora, Tangier, Casablanca, Ouzoud, Tetouan, Azrou, Tinghir, Marrakesh, Ouarzazate, Aït Bouguemez, Essaouira
Мови : Arabic, English, French, Spanish
Телефон : 00212 624 827 823 / 00212523459827