FAROESE FESTIVAL AND MUSIC LIFE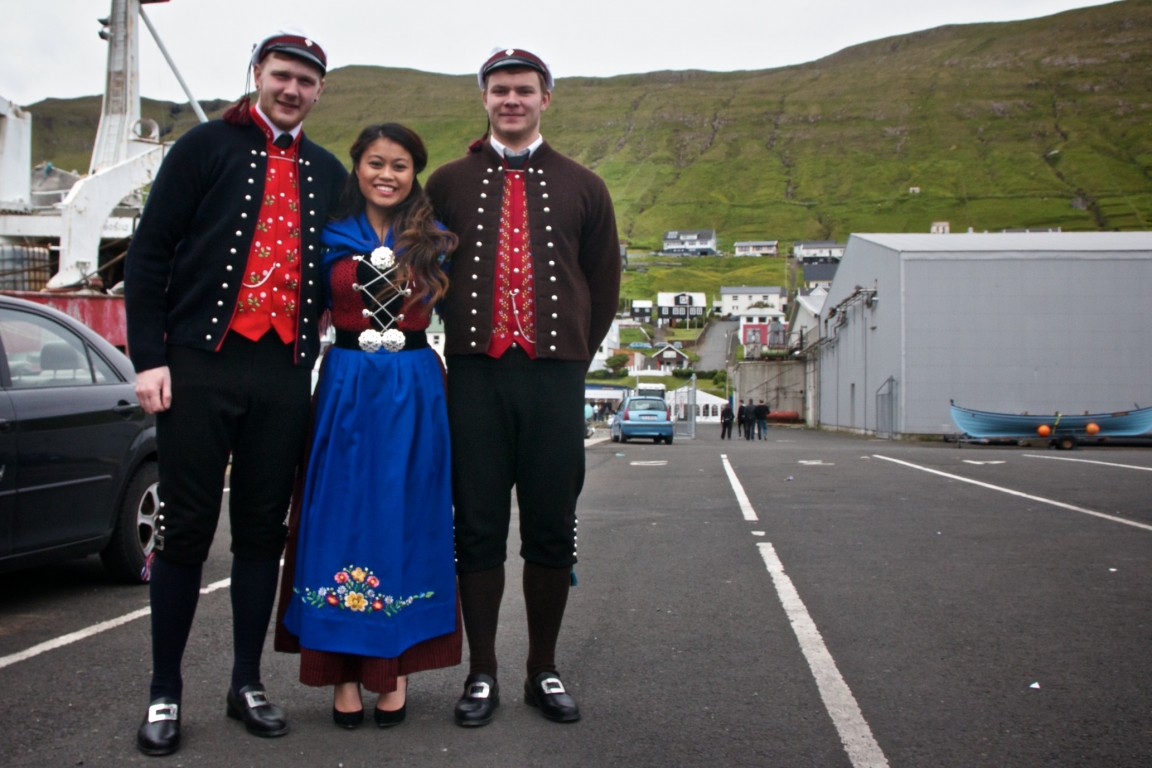 Considering the size of the population, the Faroese music life is of a surprisingly high quality with numerous festivals and events throughout the year.

Spiced with well-known Nordic and international artists, the fundamental Faroese music scene spans folk music, through pop to doom metal. You may be lucky enough to hear up and coming artists such as Greta Svabo Bech, Byrta and Hamferð or internationally established artists such as Eivør, Teitur and Týr. Otherwise follow them all through their tour calendars around Europe.

G! FESTIVAL

Mid July, the international orientated and progressive G! Festival takes over the small village of Syðrugøta and transforms it to one enormous experience. The setting is a wonderful combination of magnificent nature and Faroese hospitality, with five concert stages dotted in between the colourful houses. The main stage is situated down on the beach next to the Finnish sauna and the hot pools, where you can admire the view of the tall green mountains as you warm through after a dip in the cold open sea.

With names such as Natasha Bedingfield, The Guillemots, the American Young Dubliners and the Dixie Hummingbirds heading up the programme, established and up and coming Faroese bands get a chance to meet the world's press. Changes in weather from brilliant sunshine and Copacabana mood to extreme downpours of rain, are all part of the scene beyond human control.

Programme changes are more the rule than the exception, but are always taken in good humour as part of the experience. It is not just the music that draws the crowds. The atmosphere is unique, people are happy, relaxed and open to whatever the music and weather has to offer, regardless of whether they are living in a tent, on a boat or sleeping in a small outhouse. This is a surreal mix of an international music festival and good old-fashioned Faroese village life.

SUMMER FESTIVAL

With several thousand guests expected over a single weekend in August, the Summer Festival has grown to be the island's largest music and family festival. This is a people's party with activities for children, funfair and clowns. Spread over three concert platforms in the centre of Klaksvík, the second largest town, inter-na-ti-onal and Faroese artists deliver mainstream pop music that everyone knows and can sing along with. Without being small-minded about the type of music on offer and with many established names such as Mika, The Scorpions, Ronan Keating and D-A-D pulling in the crowds; several generations are drawn to Klaksvík where they overnight with family, friends, in caravans, tents or even boats. Anything goes in order to feel the companionship, closeness and the opportunity to experience some of the best-known international artists on the local stage.