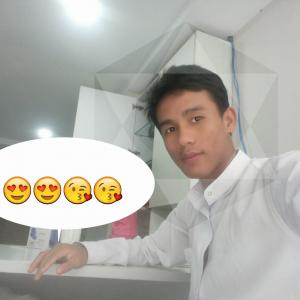 ' Mingalarpar', which means Auspicious to You,
Let me introduce to myself, I am Ye Min Ko, an English Guide in Myanmar. I have been working as tour guide in Myanmar 3 years under the Ministry of Hotels and Tourism. I am hoping to join with your organization. Welcome to Myanmar, known as the golden land. I also wanna to promote and develop our tourism industry as much as I can. Hope you can support for our small nations because Myanmar is just waking up on earth as the fresh one among the many countries.
Let me introduce to you some tour destinations,

Yangon, the last capital of Myanmar, the commercial city as well.

Mandalay, the last capital of Myanmar Kingdom, the hub of Myanmar culture.

Bagan, the capital of first Myanmar Empire at 11 century. It is the home of Buddhist Temple, the world famous sunrise and sunset places.

Inle Lake, wihcih is situated in Sourthern Shan State. The floating villages and floating gardens (or ) farms are famous.


Best Regards,
YE MIN KO ( Mr )
Licensed Tour Guide
မဂၤလာပါ
ကြ်န္ေတာ့္နာမည္နဲ႕ပထမဆံုးမိတ္ဆက္ေပးပါရေစ
ရဲမင္းကိုပါ။ ျမန္မာနုိင္ငံမွာ ဧည့္လမ္းညႊန္အလုပ္လုပ္ေနပါတယ္.
Country : Myanmar
Cities: Mandalay
Languages : English
Phone : +959791465586 / +959442008638