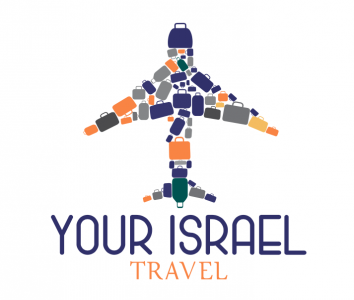 We are a company that was born with a firm intention to generate an unforgettable experience in Israel connecting past, present and future. Oriented to those interested in knowing from different points of view this beautiful country, whether in family, business, group and/or educational trips.

We will personally provide you with everything you need to improve your Israel experience, saving you valuable time in organizing your trip so that you can enjoy your stay in the country to the fullest.

We are constantly looking for your satisfaction, our strategy is to maintain a smooth communication with you, making a permanent follow up to control the quality of the service you receive. The focus of our work is to offer you quality and service excellence.

We are committed to doing things right from the beginning, being sincere with our clients and transparent in the management of our operations. By being proactive and acting flexibly, we anticipate and adapt to change.

We always hope to meet your expectations and have them within our valued customers.
Somos una empresa que nació con una firme intención de generar una experiencia inolvidable en Israel conectando pasado, presente y futuro. Orientado a aquellas personas interesadas en conocer desde diferentes puntos de vista este hermoso país, ya sea en viajes familiares, de negocios, grupales y/o educativos.

Nosotros nos encargaremos de proporcionarle, de manera personalizada, todo lo necesario para mejorar su experiencia en Israel, ahorrándole valioso tiempo en la organización del viaje para que pueda disfrutar al máximo su estadía en el país.

Buscamos permanentemente su satisfacción, nuestra estrategia es mantener una comunicación fluida con ustedes haciendo un seguimiento permanente para controlar la calidad del servicio que reciben. El foco de nuestro trabajo es ofrecerle calidad y excelencia de servicio.

Tenemos el compromiso de hacer las cosas bien desde el principio, al ser sinceros con nuestros clientes y transparentes en el manejo de nuestras operaciones. Siendo proactivos y actuando con flexibilidad, nos anticipamos y nos adaptamos a los cambios.

Esperamos siempre cumplir con sus expectativas y tenerlos dentro de nuestros valiosos clientes.
Країна : Israel